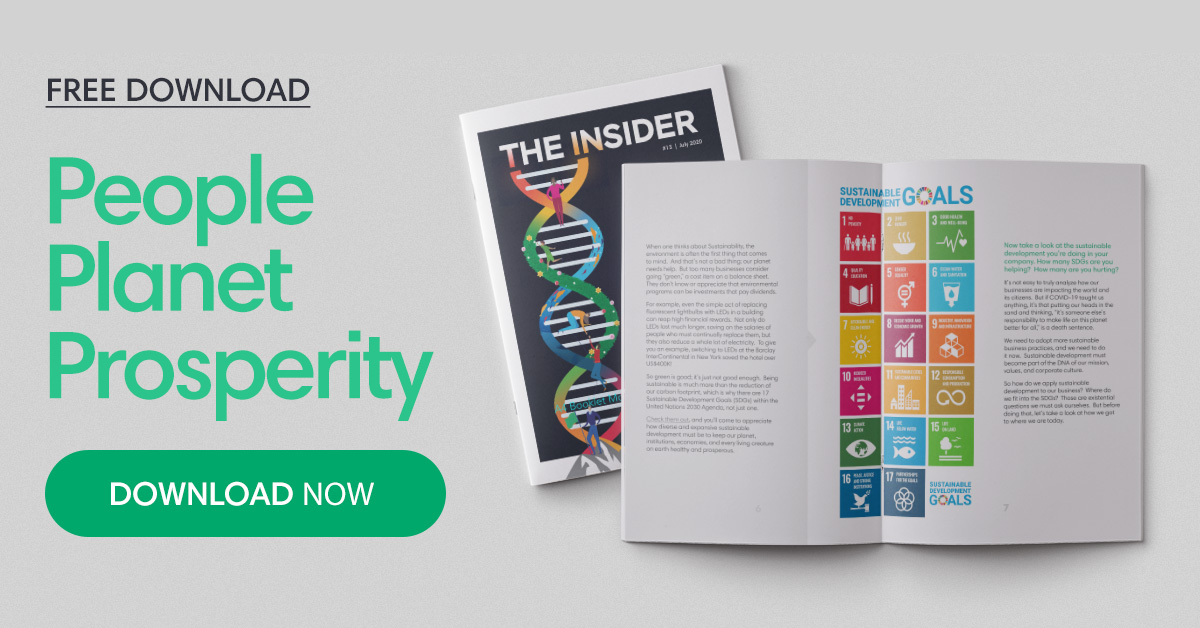 When one thinks about sustainable development, saving the planet by being green is often the first thing that comes to mind.  Greenhouse gases, carbon emissions, and reducing the use of fossil fuels seem to be at the top of most sustainability programs.  Taking care of our planet is all great, but it's not enough.  People and prosperity for all are just as critical, which is why there are 17 Sustainable Development Goals (SDGs) within the United Nations 2030 Agenda, not only one.
The coronavirus pandemic hit the world during the creation of this issue of The Insider, causing worldwide unimaginable human suffering and economic collapse.
The pandemic didn't erase sustainability from our corporate agenda, but it changed our perceptions of it.  Look at single-use plastics.  Before COVID-19, single-use plastics were considered so harmful to the planet, that some countries issued national bans on their use.
Today, with safety first on everyone's list, single-use plastics have become a must-have in many situations.  In some ways, it seems like we've stepped backward in our sustainable development commitments.  But if you look at it opportunistically, this step back could help accelerate the development of truly compostable plastics and move us many steps forward instead.
The same thing is happening in the travel industry where contactless experiences are in, and touchable processes and amenities are on their way out.  Sustainable digital solutions will create safer travel and holiday experiences for everyone and make money for companies able to capitalize on the demand.
Sustainability is not a cost item on a balance sheet or a buzzword in our Corporate Social Responsibility (CSR) programs.  It's not a feel-good initiative that makes us more attractive from a public relations perspective.
Sustainable development, done right, generates profit.  It is an investment in the future with a high ROI – a safe and healthy future for the organization, its employees, partners, customers, suppliers, investors, and the planet.
Great leaders understand that a company's raison d'être is all about people, not products and services. It's about compassion and giving back.  Because we're not just another species living on planet Earth, we are humankind, and that makes us "our brother's keeper" whether we choose that responsibility or not.
Every corporation has naysayers that oppose sustainable development; I've met my share.  But there are ways to address their objections.  Check out my interview with Yalmaz Siddiqui, Vice President of Corporate Sustainability at MGM Resorts International, to see what works for him.
I also recommend you explore what other industries have done to make the SDGs part of their DNA — publishing, libraries, hotels, airlines, cruise/ferry lines, and healthcare, to name just a few.
Discover how embracing the 3Ps of the Triple Bottom Line can make your industry more sustainable, why technology isn't a death sentence for the planet, and why being green is a good start, but it's not good enough.
But more than anything, I hope that you'll walk away inspired to invest in sustainable development for your business and start reaping the rewards that I promise you will follow.
We invite you to explore this collection of articles on sustainable development from the August 2020 edition of The Insider Magazine:  People, Planet, Prosperity.  And if you have any questions or want to learn more, let's talk.
---
Green is good; it's just not good enough.
---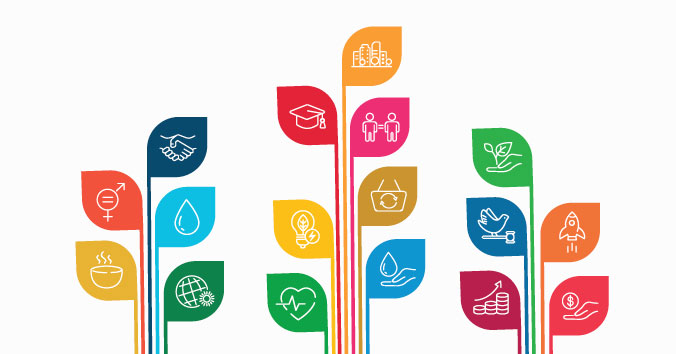 Few would argue that our planet needs help – lots of help.  But it's not alone.  People need help.  The economy needs help. Creatures on land, in the skies, and below our waters need help.  Reducing our carbon footprint is excellent, and being green is great, but it's not enough.   There are 17 Sustainable Development Goals (SDGs) within the United Nations 2030 Agenda designed to keep our planet, institutions, economies, and every living thing on earth healthy and prosperous.
It's not easy to analyze how we, and our businesses, are impacting the world and its citizens.  But if COVID-19 taught us anything, it's that putting our heads in the sand and thinking, "it's someone else's responsibility to make life on this planet better for all," is a death sentence.
We need to adopt more sustainable business practices, and we need to do it now.  Sustainable development must become part of the DNA of our mission, values, and corporate culture.
So how do we apply sustainable development to our business?  Where do we fit into the SDGs?
Check out this article to find some answers.
Sustainability means much more than being green
Sustainablity Spotlight: Suffolk Cooperative Library System
---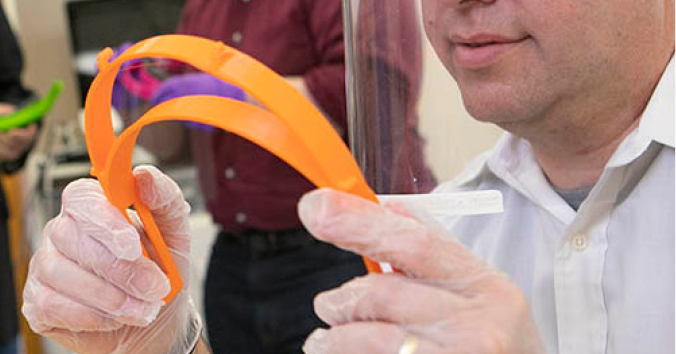 We've said it before, but it's worth repeating. Everyone who works with librarians at PressReader recognizes how special they are. They are and must remain an essential service in every community. Librarians share a universal mission and commitment to make lives better – something you don't see in very many other careers. Their job is so much more than just a means to a paycheck.
If you're not convinced of that yet, this article about Roger Reyes, assistant director for the Suffolk Cooperative Library System (SCLS), and SCLC library members helping to fill a desperate need for PPE for healthcare workers is sure to turn you into a lifelong fan.
Building PPE for healthcare workers using 3D printers in libraries
A deep-dive analysis by sustainability expert, Hervé Houdré
---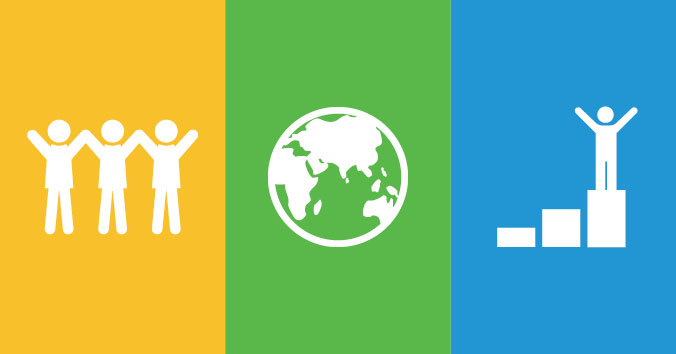 In the last few years, the travel industry was criticized as a destructive force on our planet.  Travel is an easy target and one that is not without blame when it comes to greenhouse gas emissions and over-tourism.
To get a more balanced perspective on the issue, we reached out to sustainability expert, Hervé Houdré, to learn how adopting the Triple Bottom Line (TBL)  ̶  people, planet, prosperity  ̶  can propel the industry and our world into an era of economic prosperity, social responsibility, and environmental sustainability. Enjoy!
How embracing the 3Ps of the Triple Bottom Line make travel more sustainable
Sustainable Development: the one thing that happens in Vegas that shouldn't stay in Vegas
---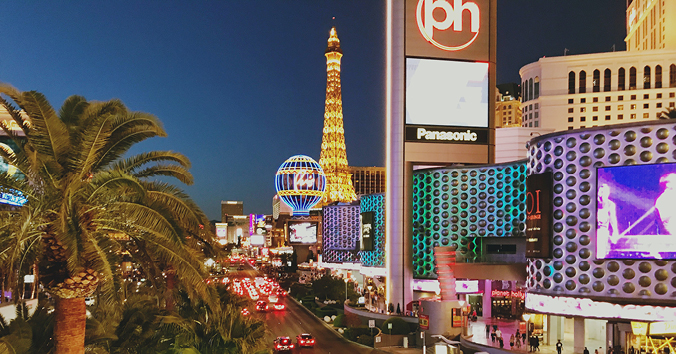 Las Vegas has been called many things over the decades, but a sustainable haven for the circular economy and waste management is probably not something you hear very often.  Did you know that Las Vegas currently ranks seventh in solar energy supply per capita across the whole US, or that it has global best practices in food waste management?
We dug a little deeper and discovered that MGM Resorts represents about half of the Las Vegas Strip, occupying 70M square feet of buildings, 40,000 rooms, 400 restaurants, and 4M square feet of convention space.  Many of MGM Resorts' sustainability programs are often adopted by other Las Vegas resorts.
We were so impressed, we reached out to the vice president of corporate sustainability at MGM Resorts, Yalmaz Siddiqui, to learn more. I hope when you read this transcript of our conversation, you'll walk away with a new respect for MGM Resorts and this misunderstood city.
Sustainable development at MGM Resorts will blow you away!
Are digital technologies going to save the planet or accelerate its demise?
---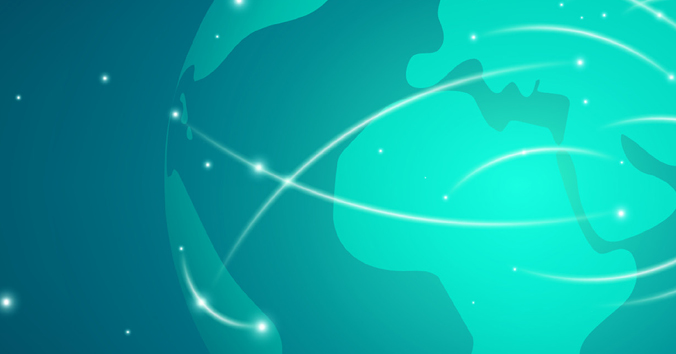 Over the years, you've probably heard lots of people talk about how digital is saving trees.  On the flip side, you've also probably found lots of articles proclaiming that the digital economy is threatening the planet.  Who's right?   To be honest, both sides have valid points, but like many things, it's complicated.
In this in-depth article, we take a stab at clearing the muddy waters surrounding this debate.  Jump in and join us; we'd love to know what you think.
Is technology bad? Or is IT going to save us?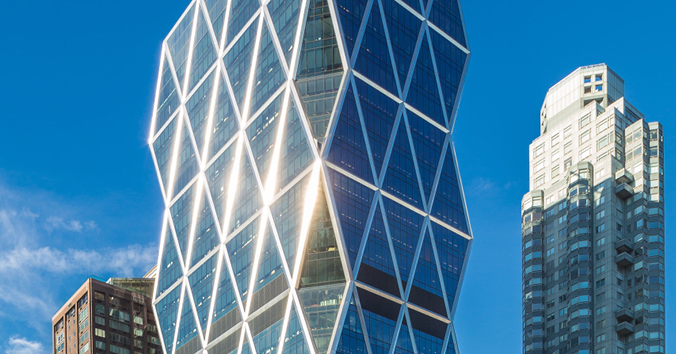 Working in the heart of an industry that is fighting to survive, and many of them failing, PressReader is in a unique position to see up close what makes publishers different  ̶  why some succeed while others struggle.
In the magazine space, it's particularly interesting because unlike newspapers that only seem to focus on a few revenue streams, successful magazine publishers have a broader vision, willing to think outside the box and diversify in ways that make dollars and sense.   And if ever there was a poster child for diversification, it's Hearst.
It's a success story many of us in this business could take lessons from, not the least of which is Hearst's support of the UN's 17 Sustainable Development Goals (SDG).  Here are some of the things it's doing to create a better future for people and the planet.   I hope they inspire you as they did us.
Sustainability Spotlight: Hearst Corporation
PRISA's EL PAÍS goes above and beyond to meet Spanish society's expectations for a free and sustainable society.
---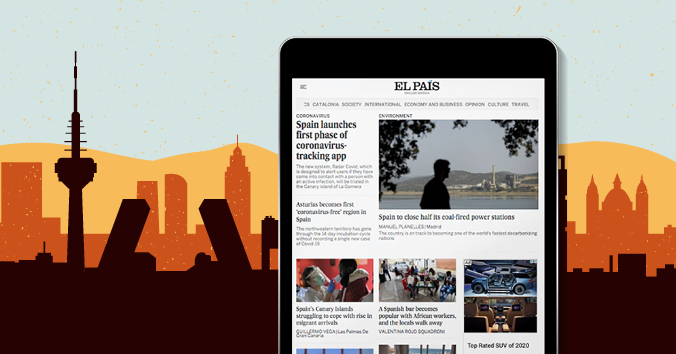 PRISA is the world's leading Spanish and Portuguese-language media group.  It creates and distributes a variety of content related to culture, education, news, sports, and entertainment. Present in 24 countries, PRISA reaches millions of people through its global brands, one of which is El País, the leading Spanish-language media outlet, with more than 65 million readers.
PRISA's commitment to defend and expand democratic liberties in Spanish-speaking countries is very evident in the bold initiatives supporting SDGs outlined in its 2019 Social Responsibility and Sustainability Report.
Here are just a few from EL PAÍS, PRISA's flagship Spanish title, and one of the most popular publishers on PressReader since joining our platform in 2004. The digital edition of EL PAÍS, along with that of its sister publications (AS and Cinco Días), can also be found on Kiosko y Más – an aggregated platform of 400 quality Spanish newspapers and magazines built in 2011 using PressReader's Branded Edition technology.
Sustainability Spotlight: PRISA (EL PAÍS)
Public Libraries play a vital role in sustainable development
---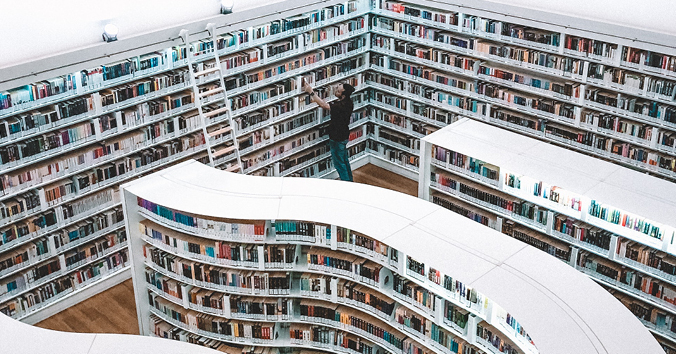 Sustainable Development Goals (SDG) adopted in 2015 by the United Nations don't seem to be getting the same level of attention.   I decided to test that assumption and research what's been happening in libraries.
PressReader has always been a huge fan of libraries.  Having worked with them all over the world since 2003, we know what a special breed of people librarians are.  When you ask them why they chose to work in an industry that's often underfunded and underappreciated, you hear very similar reasons: a love of serving others in need, a belief in the mission of democratized access to information and learning, and the power of human connection.
During our research into their sustainability practices, we discovered that many are actively working to contribute to the 2030 SDG agenda across all three pillars – people, planet, prosperity. During the COVID-19 pandemic, this was even more evident.
So it gives us great pleasure to showcase just how much libraries do to create a more sustainable world for all of us. We hope these examples will inspire you and help you appreciate why libraries are essential for humanity, the economy, democracy, and Planet Earth.
Want sustainable development examples? Check out your public library.
Time to set the facts straight on travel and tourism's role in sustainable development.
---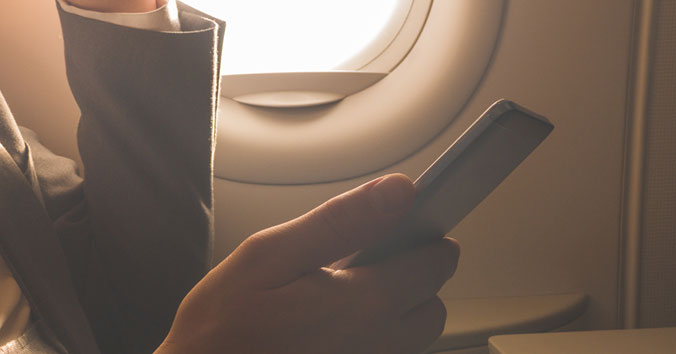 It's easy to forget how important the travel and tourism industry is to our global economy and the livelihoods of hundreds of millions of people.  But, COVID-19 changed all that.  We didn't have to imagine what it's like for the world to be grounded; we experienced first hand how bad things can get, and none of us wants a repeat performance.
In 2019, travel and tourism generated 25% of the world's new jobs (330M) and contributed 10.3% of the global GDP – outpacing the growth of the global economy for the past nine years.  The pandemic decimated the sector almost overnight, with hundreds of millions of jobs lost, and revenues plummeting by over a trillion dollars.
If there's any possible silver lining in this cloud of uncertainty and despair, perhaps it's that people are waking up to how critical travel and tourism is to the global economy, the livelihoods of the world's most vulnerable citizens, and its contribution to sustainable development.
I hope you'll take the time to read this article and learn the truth of travel and tourism's impact on sustainability.
Check the facts on travel and tourism's impact on sustainability